Bellingham shining for Real Madrid
Scored five goals in four matches
Convinced Figo he's one of world's best
WHAT HAPPENED? Bellingham is off to a blistering start at Madrid since his €103 million move from Borussia Dortmund, having scored five goals in his first four matches in La Liga. The midfielder's impressive displays have convinced Portugal hero Figo that he is already an elite star.
WHAT THEY SAID: "He has started very strong and has adapted very, very quickly to what Real Madrid entails and is," Figo said at a charity golf event.
Asked if Bellingham is already one of the world's best, he replied: "Yes, without a doubt. For his talent and the commitment he is showing, even though he is so young."
The Portuguese legend went on to predict that the English midfielder can score "15 to 20 goals" for the Los Blancos this campaign.
THE BIGGER PICTURE: Bellingham, 20, has already impressed many of his Madrid co-stars following his summer arrival. Veteran full-back Dani Carvajal says he was blown away by the England international in his first training session.
He said: "From the first moment when he started training, we looked at each other in pre-season, the veterans and we said: 'Phew, he knows what he's doing!' You don't see that he's very fast, that technically he's crazy."
IN TWO PHOTOS:
Getty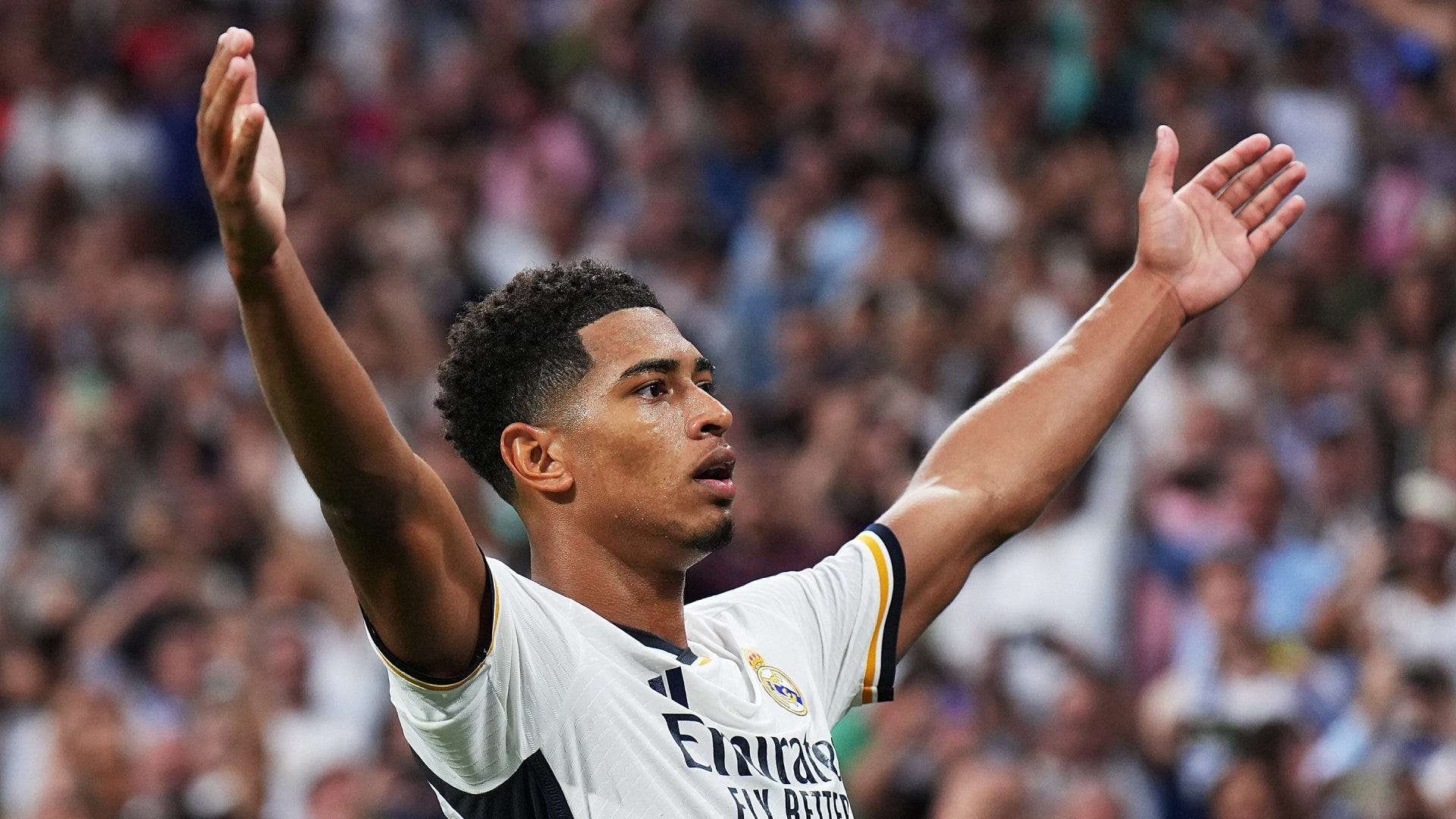 Getty
WHAT NEXT FOR BELLINGHAM? The midfielder and his Madrid co-stars will be in action on Sunday when they face Real Sociedad.