Wrexham aims to obtain a Category 4 licence
Wants to enhance quality at every age group
Parkinson envisions creating a steady flow of youngsters
WHAT HAPPENED? The Welsh football club has revealed its intentions to revamp its academy, aiming to obtain a Category 4 licence under the Elite Player Performance Plan as they intend to apply for Category 3 status from 2024-25. After a 15-year absence from the Football League, Wrexham's promotion to the EFL League Two has provided the club with the opportunity to invest in the development of young players. Parkinson wants the club to build a robust infrastructure that would steadily churn out future superstars which would then reduce their dependency on signing players from other clubs in exchange for hefty transfer fees.
WHAT THEY SAID: "Getting promoted enables us to join the EFL structure in terms of making the first step to category four. "It is a very important part of what everybody wants to achieve because ultimately, we want to develop young players. This club is a very exciting one to be part of but now the job is to enhance the quality of players at all age groups, and really build for the future so that this club has got a constant conveyor belt of young players coming through. Obviously, it is going to take time but this is the first step in the right direction," he told The Leader.
"The challenges of being out of the EFL for years and the club not having the finances limited the ability to put a real structure in place but this is going to be a huge lift for the club going forward. The pathway for youngsters at Premier League clubs is really tough to breakthrough, we have got to make this club an attractive one for the best young players in the area to sign for and I'm confident we'll be able to do that," the manager added.
THE BIGGER PICTURE: Parkinson is known to back young players and handed centre-back Max Cleworth his debut at just 19 in his first game in charge at Wrexham. The manager insisted that he would continue to provide opportunities to the young guns if they show potential.
"My first game at Solihull, we were still piecing the squad together and we felt let's give Max an opportunity. He had a decent pre-season but it is also a nice message to all the youngsters coming through that we are prepared to give players a chance if we feel they are ready. Max has played 50 games over two years and Jordan was a bit unlucky with injuries last year but the season before, he played a key part," he stated.
IN ONE PHOTO: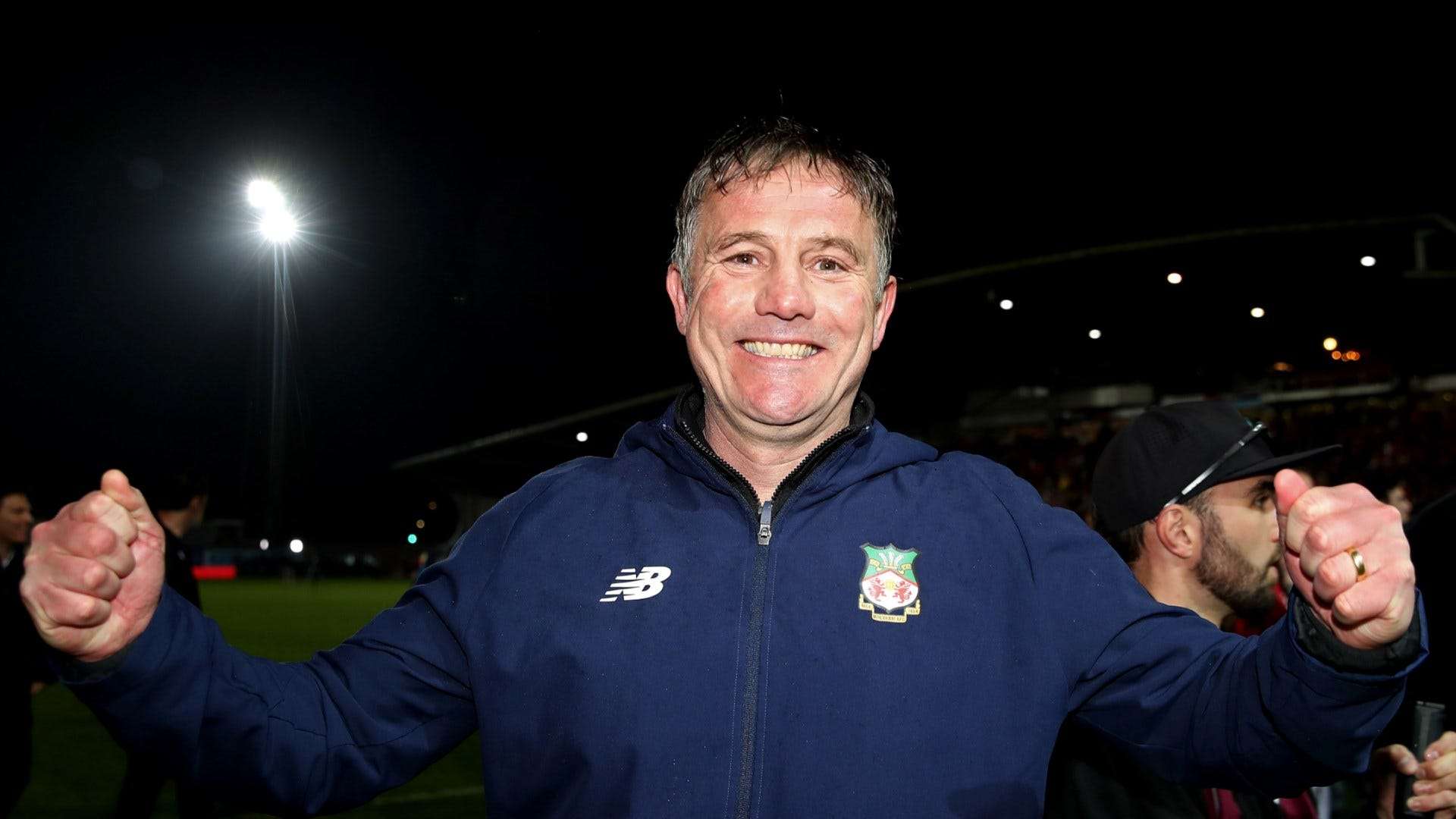 (C)Getty Images
WHAT NEXT? Despite boasting of having multi-millionaire Hollywood owners Ryan Reynolds and Rob McElehnney, Wrexham have not splurged in the transfer market as they are looking for the right fit and "won't be making signings just for the sake of it". However, they have tied down Ben Foster and Paul Mullin to fresh contracts who were instrumental in their National League win in 2022-23.