Chelsea academy graduate settles in to new club
Father calls Old Trafford 'home'
Mount says Theatre of Dreams 'special'
WHAT HAPPENED? The comments came at the end of a behind-the-scenes video of Mount touring his new home stadium. As the midfielder and his father took in the famous home dressing room at Old Trafford, it was revealed that the pair had visited the Theatre of Dreams when Mount was young.
WHAT THEY SAID: Posing for photos, Mount's father Tony said: "Home, mate. Home. Who'd have thought it, eh, when I brought you up here as a little boy."
"I know, special, ain't it?" Mason replied. Skip to 12:45 mark in the video below to see.
THE BIGGER PICTURE: Mount has always been regarded as 'Mr Chelsea' and paid a lengthy farewell to the club he joined as a child before his £60 million ($77m) move to Old Trafford. The conversation hinting at a prior emotional link to United has angered some sections of the Blues' support online, with many already miffed by his decision to leave and join the club's Premier League rivals.
IN THREE PHOTOS:
Getty/Twitter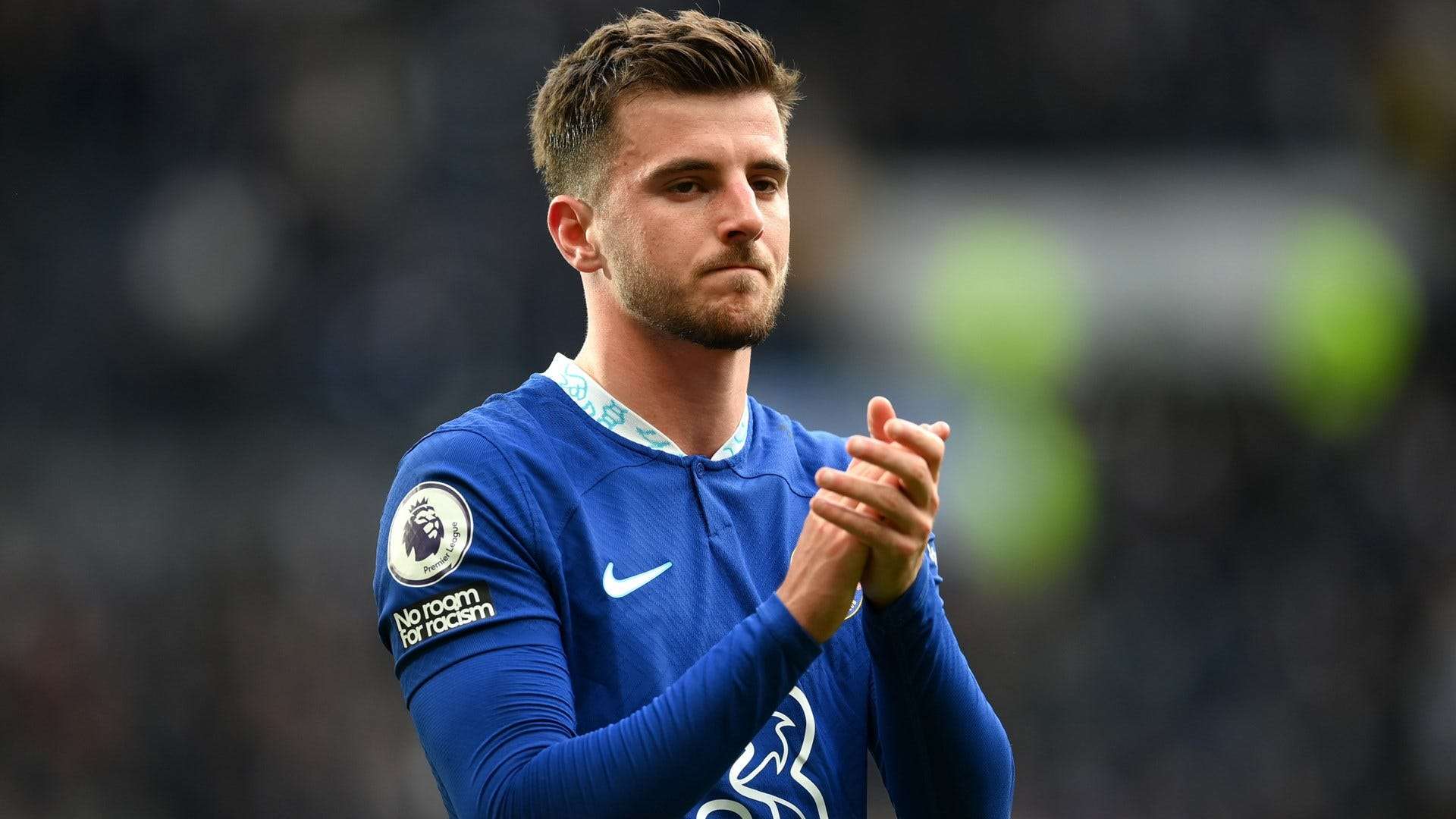 Getty Images
Getty Images
WHAT NEXT FOR MASON MOUNT? Mount has already gotten down to work with his new team-mates, preparing for a busy pre-season schedule that takes in a four-game tour of the United States.
Who will win the Premier League title this season?
Thanks for voting.
Results will be shared soon.
Who will win the Premier League title this season?