Bellingham impressing for Real Madrid
Has five goals in five matches in La Liga
Compared to France hero Zidane
WHAT HAPPENED? Bellingham has developed into a top player, having impressed for Borussia Dortmund before joining Madrid in a €103 million (£88m/$110m) move in the summer. He has also become a star figure for England and Souness believes he resembles Madrid and France hero Zidane.
WHAT THEY SAID: "I bestow the description 'great player' very rarely and you will know very well by now that when it comes to midfielders, I apply a particularly fierce critique," he wrote in a Daily Mail column. "But I say without a moment's hesitation that Jude Bellingham can be in that bracket. He has the physical attributes and technical ability of Zinedine Zidane — for me, one of the greatest players to have graced Real Madrid's midfield — but only time will tell if he reaches those heights. His potential seems limitless."
He added: "There are many dimensions to his game. He's a ground-coverer. He has fantastic technique. He has a wise football head on young shoulders, with years of experience yet to accrue. He has that physique. But it's the capacity to see three or four steps ahead, something that only the best players have, which is special. He has all the attributes to become one of the game's greats."
THE BIGGER PICTURE: The 20-year-old has already scored five goals in just four La Liga matches for Madrid this season and scored his second goal for England when he found the net against Scotland this week. He has a long way to go to match Zidane, however, as the Frenchman scored the iconic winning goal in the Champions League final for Madrid in 2002 and also won the World Cup with Les Bleus.
IN THREE PHOTOS: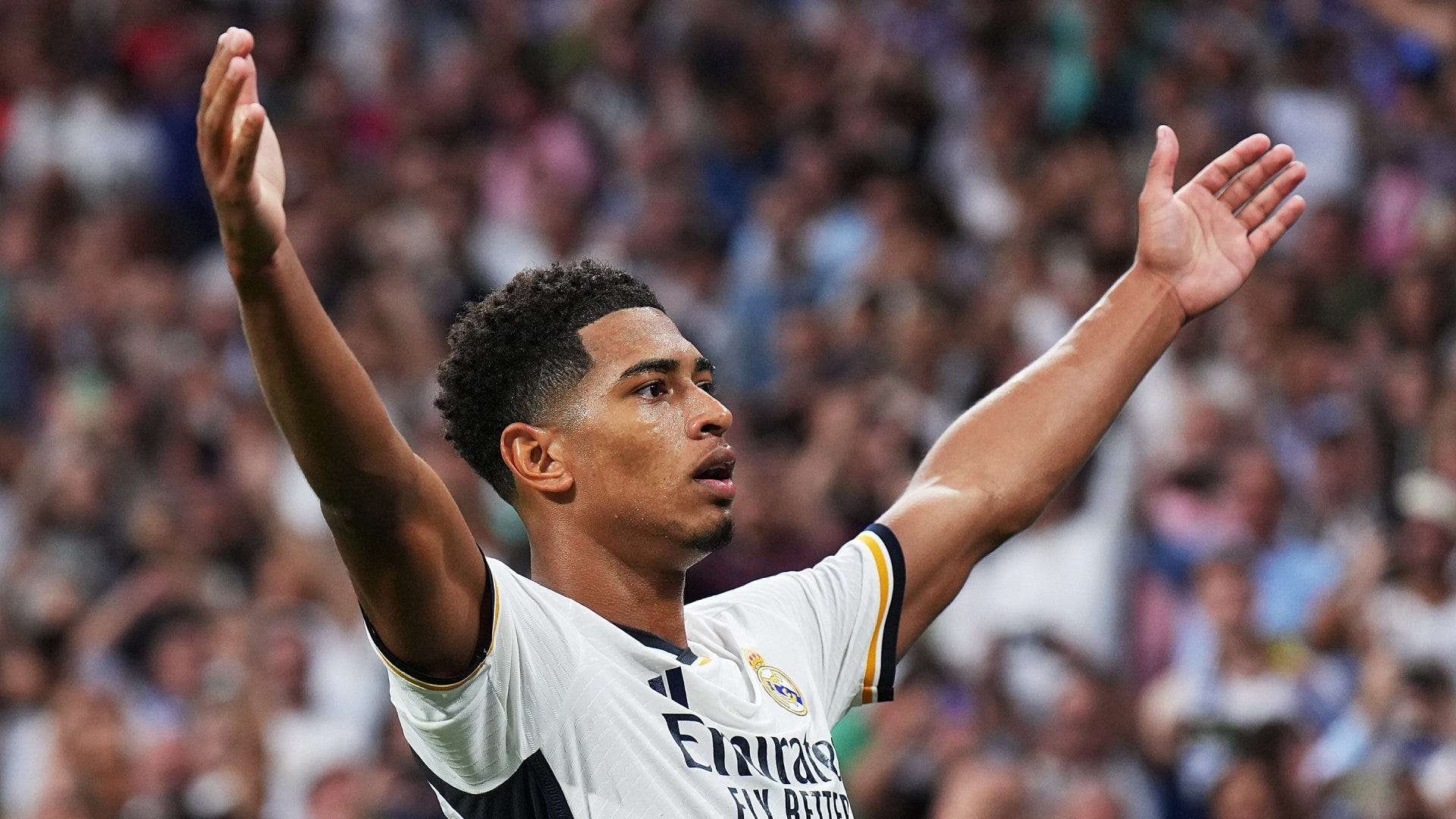 Getty
Getty
Getty
WHAT NEXT FOR BELLINGHAM? The England star will hope to improve on his excellent record when Madrid face Real Sociedad this weekend.