Kane hit ground running in Germany
Wants to win big trophies
Outlines levels of expectation in Munich
WHAT HAPPENED? The striker has enjoyed a good start to life in Bavaria after finally leaving Spurs in the summer window. He has got three goals and an assist in three Bundesliga games, with Bayern currently second in the table behind Xabi Alonso's Bayer Leverkusen on goal difference. Currently away on international duty with England, Kane compared the difference in expectations at Bayern to those of Spurs.
WHAT THEY SAID: Speaking in a press conference, he said: "It's definitely a different pressure compared to what I felt at Spurs. Of course we wanted to win things at Spurs but if you went a couple of games without winning then it wasn't a disaster. The feeling at Bayern is that you have to win every game. We won the first two games 4-0 and 3-1 and there was still talk about not being too happy about the way we played.
"That's part and parcel of being at one of the biggest clubs in the world. But we've had a good start and I'm enjoying feeling those different emotions and that's part of the reason that I wanted to go. And we start the Champions League campaign when we get back, which they expect to win – or have a good chance of winning. So you're going into those games with maybe a different feeling to what I've had in the past."
THE BIGGER PICTURE: While Ange Postecoglu would have preferred to have Kane at his disposal, there's no doubt the Australian has got Spurs playing some good football in the early weeks of the Premier League season. Like Bayern, Spurs are second in the Premier League but have already crashed out of the Carabao Cup.
IN THREE PHOTOS:
Getty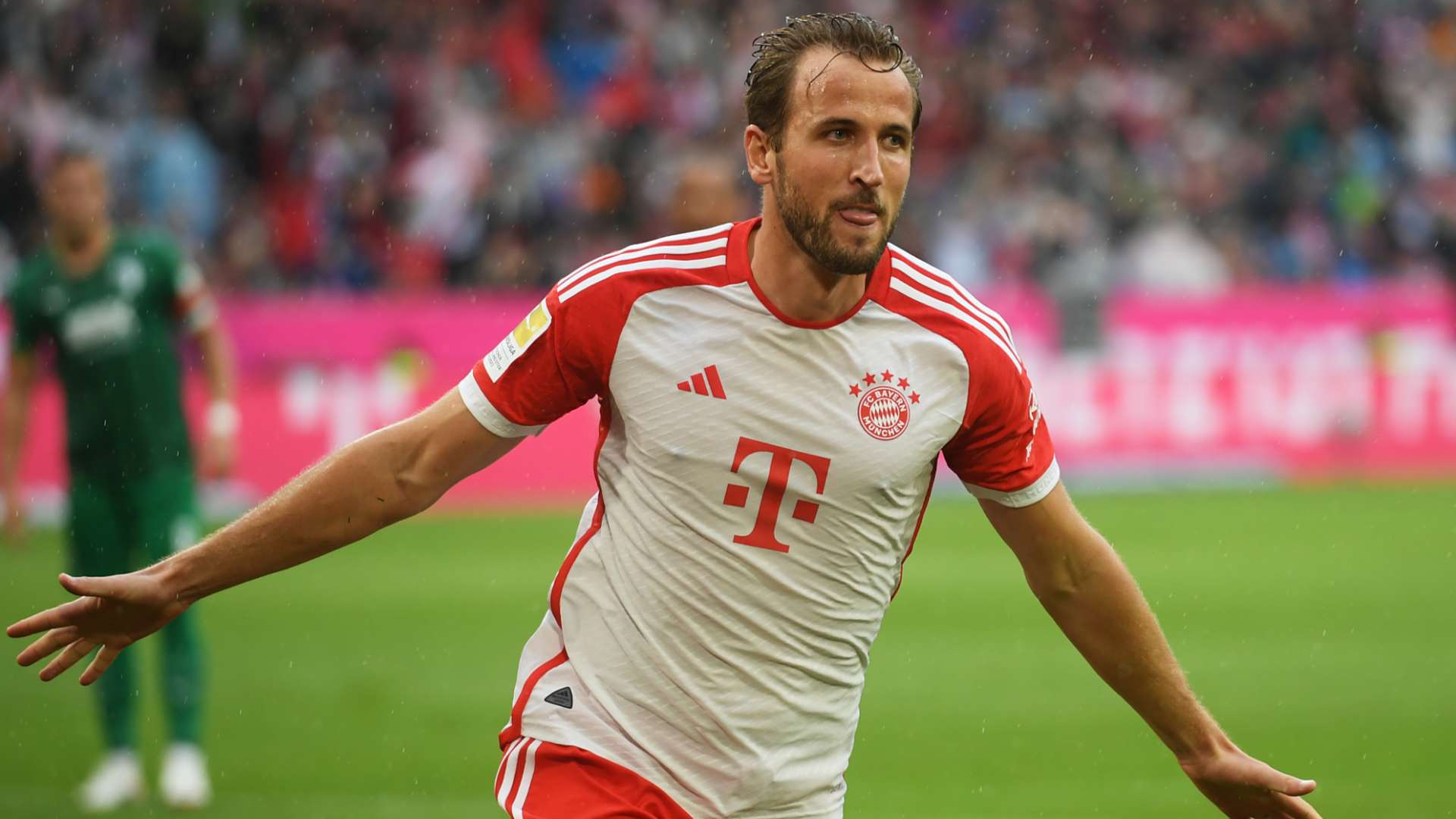 Getty
(C)Getty Images
WHAT NEXT FOR KANE? Already England's all-time record goal-scorer, Kane will be hoping to add to to his tally as the Three Lions take on Ukraine Saturday evening.